JANDEL ENGINEERING LTD. manufactures the miniature cartridge probe to be compatible with Kokusai probing equipment. It is 0.9″ x 1.1″ high (23.6mm x 28mm high) and weighs 28g. There is a positioning key and a retaining screw for either 4BA or M3.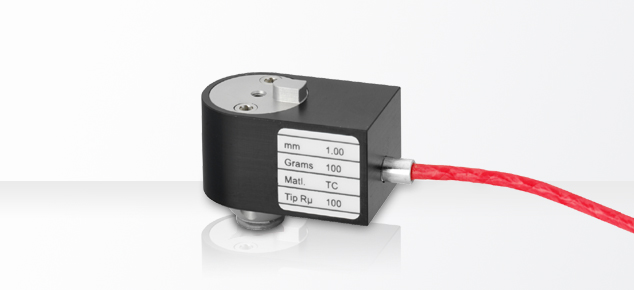 The Jandel Miniature Cartridge four point probe head is available with tip spacing from 1.0mm up to 1.591mm.
Jandel four point probe heads are built with upper and lower jewel bearings and are built to 1% mechanical accuracy. Final testing involves the use of calibrated measurement instruments (electronic force gauge, video inspection system, interferometer) to verify tip radii, tip spacing, spring load, and tip planerity.
---
Downloads
---
Four-Point-Probes is a division of Bridge Technology. To request further information please call Bridge Technology at (480) 219-9007 or send e-mail to Joshua Bridge at: sales@bridgetec.com