JANDEL ENGINEERING LTD. manufactures the miniature cartridge probe with 6-32 tapped holes to be compatible with Signatone, Magnetron, AIT, and Chang Min Tech probing equipment. It is 0.9″ x 1.1″ high (23.6mm x 28mm high) and weighs 28g. There are two tapped 6-32 holes for mounting the probe.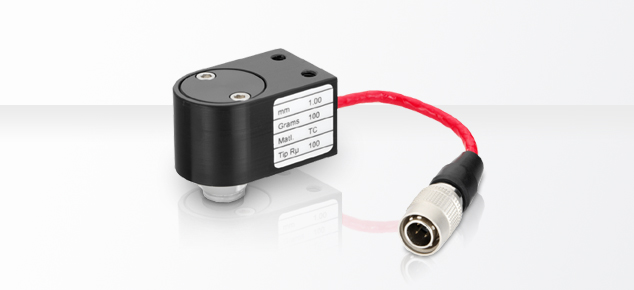 The JANDEL Miniature Cartridge four point probe head with 6-32 tapped holes is available with tip spacing from 1.0mm up to 1.591mm.
Jandel four point probe heads are built with upper and lower jewel bearings and are built to 1% mechanical accuracy. Final testing involves the use of calibrated measurement instruments (electronic force gauge, video inspection system, interferometer) to verify tip radii, tip spacing, spring load, and tip planerity.

---
Downloads
---
Four-Point-Probes is a division of Bridge Technology. To request further information please call Bridge Technology at (480) 219-9007 or send e-mail to Joshua Bridge at: sales@bridgetec.com