The Cylindrical probe is the standard probe used in several OEM wafer mapping systems and it is ideal for building into custom engineered four point probe systems. It is available in a special Hi Vac version which has modifications for use in a vacuum chamber.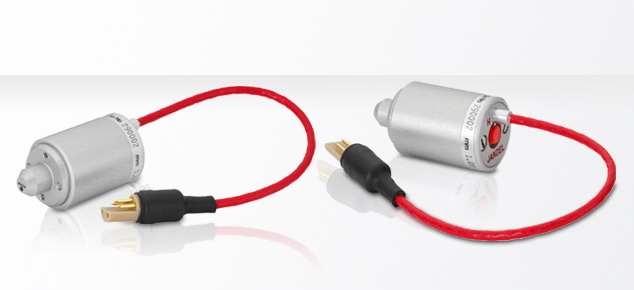 The Jandel Cylindrical Probe is capable of withstanding temperatures up to 120oC in the standard configuration and is available in a version that can be used at temperatures up to 200oC. For higher temperature use, up to 300oC in an oven, or 600oC on a hotplate, please take a look at the Jandel Macor/Glass four point probe.
The Cylindrical probe is used in all but one of the Jandel four-point probing systems including the Multi Height Probe, the Multiposition Wafer Probe, the Multi Height Microposition Probe, and the Hand Applied Probe. The exception is the Universal Probe which uses individual needles held in a guidance unit.
The Jandel Cylindrical Probe has a 1″ diameter body and is 1.9″ high (25.4mm x 48.5mm high). The probe weighs 40g.
The Cylindrical probe is available in one of three pressure ranges (10-30 grams per tip, 30-60 grams per tip, or 60-150 grams per tip) that can be user adjusted within the range. The Cylindrical Probe Brochure explains how to adjust the probe pressure within a given range.
The probe tips are available in either a linear, square, or rectangle array. The price is the same regardless of whether it is linear, square, or rectangle array, however, square and rectangle arrays can only be built with needle spacing from 0.635mm up to 1.591mm, not close needle spacing of 0.5mm.
Jandel probes are available with a small plastic shroud that attaches to the nosepiece to increase stability when applying the probe by hand.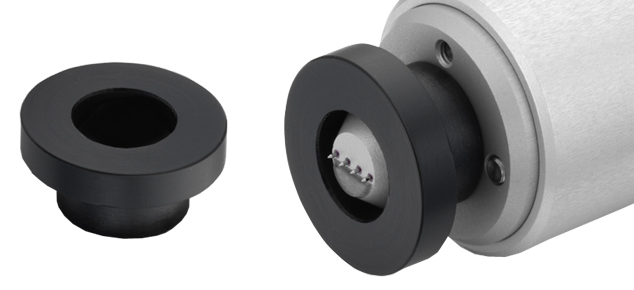 Small plastic nosepiece shroud mounted on the Cylindrical probe
Click the picture to see a larger image
If you prefer a weighted apparatus for manually positioning a four point probe head, without the need to apply pressure by hand, please see the Hand Applied Probe, which incorporates the Cylindrical probe.
If you are planning on mounting the Cylindrical Probe onto an apparatus of your own design, the Mounting Adaptor (91K PDF file) can be used to simplify the job.
If you would like to read an application note regarding the Jandel Cylindrical Probe, which information applies to most of the Jandel four point probes, that can be found here: cylindrical_app_notes.pdf (148k PDF file)
Jandel four point probe heads are built with upper and lower jewel bearings and are built to a high level of mechanical accuracy. Final testing involves the use of calibrated measurement instruments (electronic force gauge, video inspection system, interferometer) to verify tip radii, tip spacing, spring load, and tip planerity.

---
Downloads
---
Four-Point-Probes is a division of Bridge Technology. To request further information please call Bridge Technology at (480) 219-9007 or send e-mail to Joshua Bridge at: sales@bridgetec.com